Assault
Providing the Defense You Need
Mission Assault Defense Attorney
What is Assault?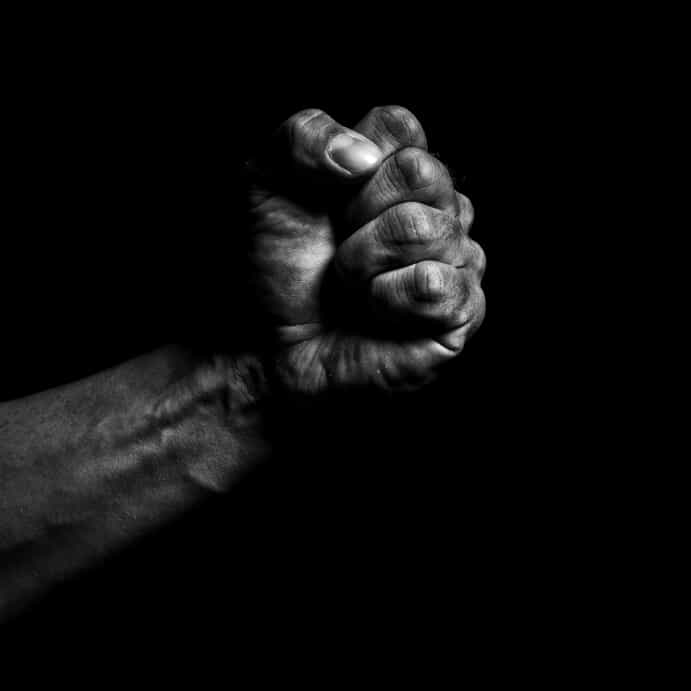 If a person intentionally, knowingly, or recklessly causes bodily injury to, threatens bodily harm to, or causes physical contact with another person or their spouse when they know the action will be taken as offensive or provocative, that is considered assault in Texas. To be charged with assault, you don't necessarily have to touch someone but threaten them with a potential injury. The charge is also an intentional tort, which means whoever you attacked could sue you in civil court for injury compensation.
---
If you've been accused of assault, don't hesitate to call us at (956) 606-3606 today.
---
Types of Assault
Texas law treats assault and battery very similarly, although there are different classifications for varying degrees of offense. Assault charges could either be misdemeanors or felonies.
Misdemeanor Assault
If a person threatens someone else with bodily harm or causes physical contact in a provocative or offensive way, but does nothing further, he or she would be convicted of a Class C misdemeanor. A Class B misdemeanor would involve assaulting someone during a performance or in retaliation for a performance. A Class A misdemeanor would include attacking someone when no other aggravating factors are present or when the crime involves an elderly person.
Felony Assault
Charges become more severe with felonies. The least serious offense would be a 3rd-degree felony. This charge would include assaulting a public servant, emergency services personnel, or government contractor in family services while they are discharging official duties. Alternatively, if the attack happens in retaliation for performance of service, this would also be considered a 3rd-degree felony.
Likewise, assaulting a family member, a member of the household, or a partner in a relationship would be considered a 3rd-degree felony if the offender had been previously convicted of a similar offense or if it involved intentionally or recklessly choking the victim.
A 2nd-degree felony would be an offense against a family member, household member, or participant in a dating relationship if the defendant has been previously convicted of a similar crime against the individual and the offense is committed intentionally, knowingly, or recklessly by impeding airflow or blood circulation through strangling or blocking the person's nose or mouth.
Aggravated assault is a 1st-degree felony and involves assault that results in serious injury or included a weapon of some kinds.
What are the Penalties for Assault?
Punishments can vary depending on the circumstances, but they do have maximum possible penalties.
Penalties and sentences can include the following:
Class C misdemeanor: fine of up to $500
Class B misdemeanor: up to 180 days in jail and a fine of up to $2,000
Class A misdemeanor: up to 1 year in jail and a fine of up to $4,000
3rd-degree felony: up to 10 years in prison and a fine of up to $10,000
2nd-degree felony: from 2 to 20 years in prison and a fine of up to $10,000
1st-degree felony: 5 years to life in prison and a fine of up to $10,000
Call Us About Your Situation Today
If you're facing a serious assault charge, you need an experienced Mission criminal defense attorney on your side. A conviction could not only lead to jail time, but it could cost you thousands of dollars in legal fines, fees, and civil suit penalties. A felony conviction will also appear on your criminal record, which could make it harder for you to find work. Let us talk to you about your case in a free, confidential case consultation.
Contact us at (956) 606-3606 or fill out our online form to get in touch with us today.
His loyalty and dedication to his clients is unmatched.

If you're in need of his services, I would 100% recommend Rene Flores as your attorney.

- Carlos M.

He is an extremely knowledgeable lawyer and has a very understanding Staff.

Since our first meeting,  he told me there was hope and he was going to do everything he could to help me, even when others didn't give me a chance.

- Former Client

Someone that will win your case and get their job done.

He and his staff were very helpful and professional always there to answer any questions or concerns I had.

- Crystal T.
RenÉ A Flores
An attorney with a Glowing reputation
Client Satisfaction

Our firm's #1 priority is that each and every client is satisfied with the representation we provided them.

Communication Every Step of the Way

Attorney Rene A. Flores is there for you. He answers your calls, meets with you personally and guides you through every step of your case.

Unique Experience

Attorney Flores grew up in the courthouse. From Deputy Clerk, to Assistant Court Coordinator, to City Prosecutor, he has committed himself to the judicial system and to fighting for what is right.

Community Oriented

When you work with our firm, you're working with a team who is dedicated to serving the local community and giving back with public service.
Contact Us
Get Immediate Legal Help